| | |
| --- | --- |
| | Restoration |
Choosing the wrong carpet cleaning company can be a costly mistake. Call GENESIS, certified experts, to discuss your needs and book an appointment. 409-740-8977





George Guajardo

Genesis Carpet Cleaning and 24hr Water Damage Rest
3722 85th Street
Galveston, TX 77554
(409) 740-8977 phone
(409) 744-8085 fax
(409) 682-1485 cell

Send Us

E-mail

© Copyright 2006
New Beginnings
All Rights Reserved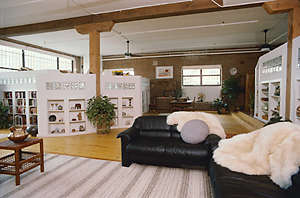 GENESIS is also a restoration specialist. We work with home owners and insurance companies to help restore a loss back to its pre-loss condition. We take special care and pride in our work in this area, amending problems such as:

24hr Water Damage and Restoration
Wind
Soot
Vandalism
Pack outs (content storing)
Odours
Air ducts
Dryer vents
Restoring stone flooring
Thermal Imaging - Our technology can locate hidden moisture behind walls and ceilings.

Make sure your air ducts are clean. Dirty air ducts increase the risk of a costly fire!